Buy & Sell Digital products on Keybin.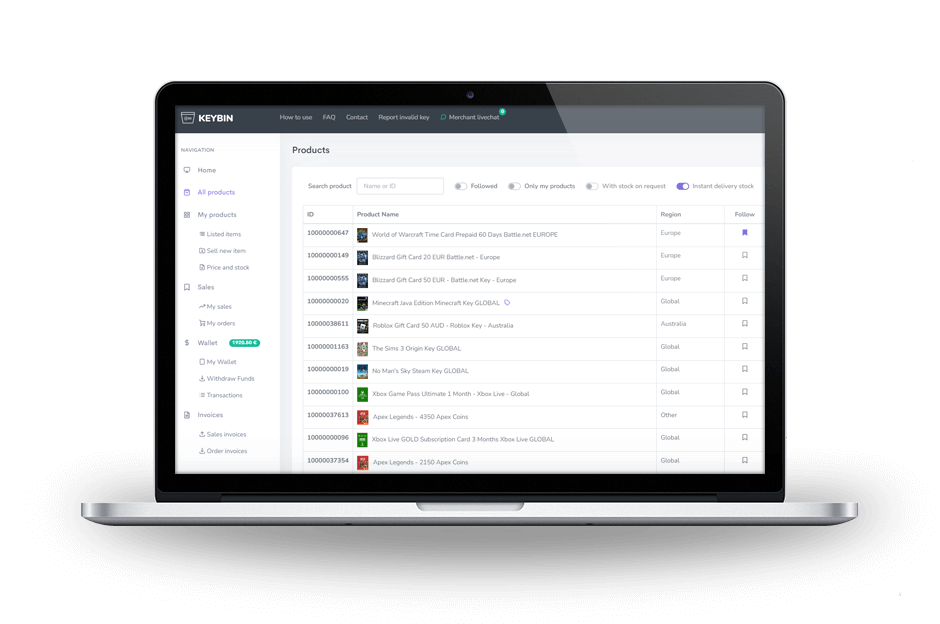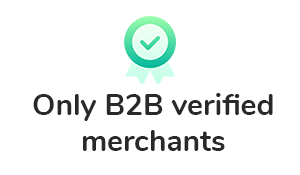 We work only with registered businesses.
Keybin is a modern, transparent, B2B only marketplace for buying and selling digital products. To ensure the safety of our clients business assets we have a mandatory verification for new merchants and our own anti-fraud system. Our marketplace has a 1% buyer and 0.25% seller fee. To join our marketplace please register and verify your account!
Low fees (1% seller and 0,25% buyer)
50 000 + offers from merchants
20 000 + products
2 000 + merchants
EU based company
Verified only merchants
High-End encryption for keys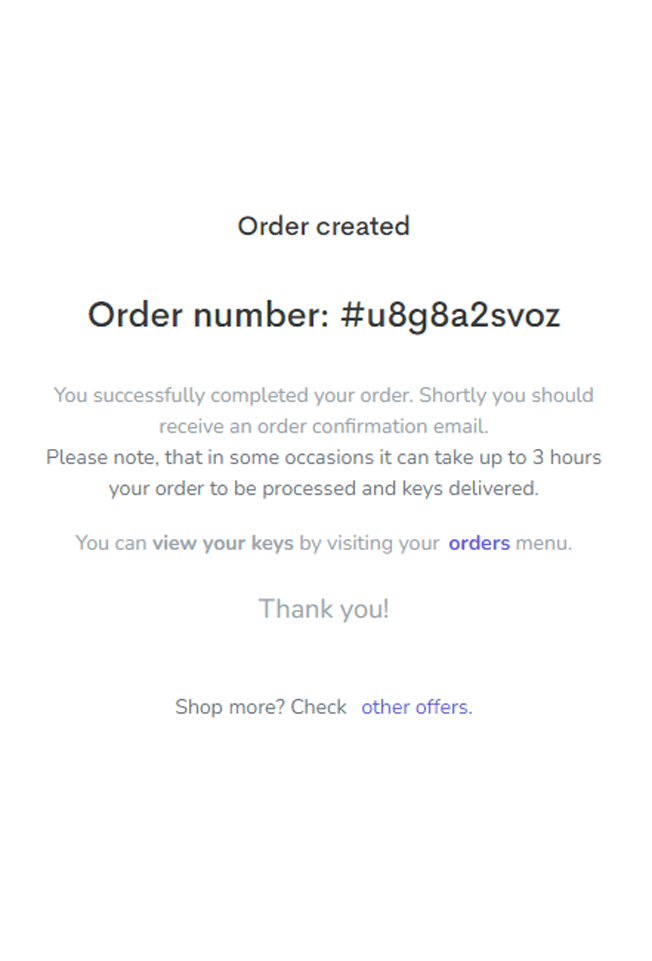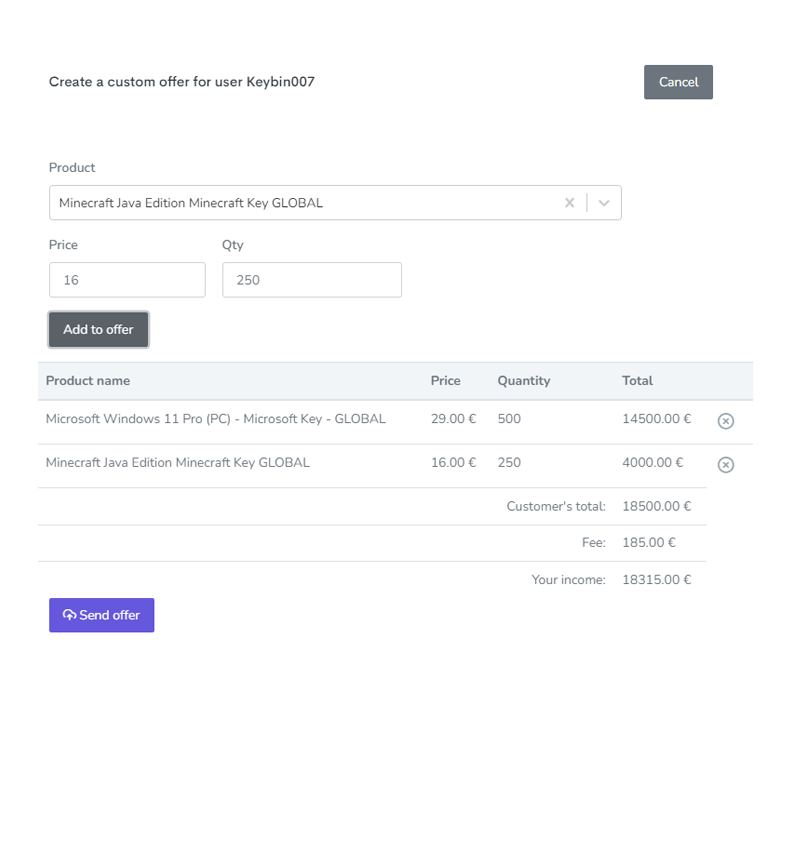 Use marketplace as your ERP
Live chat with other merchants
Custom offers via Live chat
Bank transfer, Crypto, PayPal
Simple invoicing
Instant delivery
Purchase and stock API
E-commerce plugins
Fast withdrawals
Simple and easy to use
and more!
The first step is to register on the Keybin. It takes up to 24 hours to get your account activated.
After your account has been activated, you can begin the verification process.
When filling out the verification form please use the same email address that you used when creating your account on Keybin.
It can take up to 3 working days to get your account verified. After you are verified, you can start uploading keys and making purchases on the Keybin.
We reserve the right to refuse service. For any additional information please reach out to [email protected]
For developers
We offer Open API as well as e-commerce plugins to integrate our solutions into your system.
Guides and FAQ
Our marketplace is simple to use and straightforward but we all love video guides so here they are.
Have additional questions? Check our FAQ.